Hey there, loves. How's your hump day going? This week has been one of the s l o w e s t of my life. It always feels like that right after a week off, I think. Anyway, I've got a treat for you today...an EOTD! But first, my OOTD (well, more like outfit of yesterday...I'm being a little delayed).
OOTD~
I'd like to start by saying this: I swear to God, I did not wear all this purple because it's Justin Bieber's birthday. I honestly did not know it was Justin Bieber's birthday until 6th period. I don't care about Justin Bieber. I don't hate him, I don't love him...I'm indifferent. I am definitely NOT a fangirl. With that disclaimer, we can get started.
So I started with a ruffled purple cardigan over a darker purple tank top. My cardigan was lighter than the one pictured and my tank top was darker. The contrast is extremely necessary. I put Hydraulic skinny jeans. Mine are medium wash, but I think just about any shade of blue will work, depending on whether you want the outfit to be light and airy (light wash), casual (medium wash), or more formal (dark wash). It's up you, dear readers. And then I pulled on my UGGs and my pearl cluster necklace, which has become my go-to necklace because I broke my bird necklace. I will try to fix it, because I dearly love that birdie necklace. Pray for me, dears.
***
It's been awhile since I posted one of these, so I hope you like it. It's very feminine, and although I didn't use the Maybelline quad in the picture, that would work perfectly. Here ya go!
Prime eyes with whatever you normally use. I use liquid concealer, but it's up to you.
Using a small shadow brush, apply a creamy white to the inner corner and inner third of your eyelid.
Using the other side of the same brush, pat a lavender shadow over the middle third, blending it into the white.
Using either a crease brush or a shadow brush, put a darker purple shadow in your outer V and drag some of the purple along your lower lashline.
Use a blending brush to soften the edges.
Finish up with some mascara, and you're done.
***
How do you feel about wearing purple? It's actually a very significant color (Justin Bieber, gay pride...)
Love, Lex.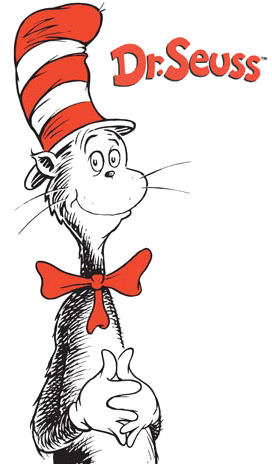 { Happy Dr. Seuss Day! }